Meet some of our core musicians.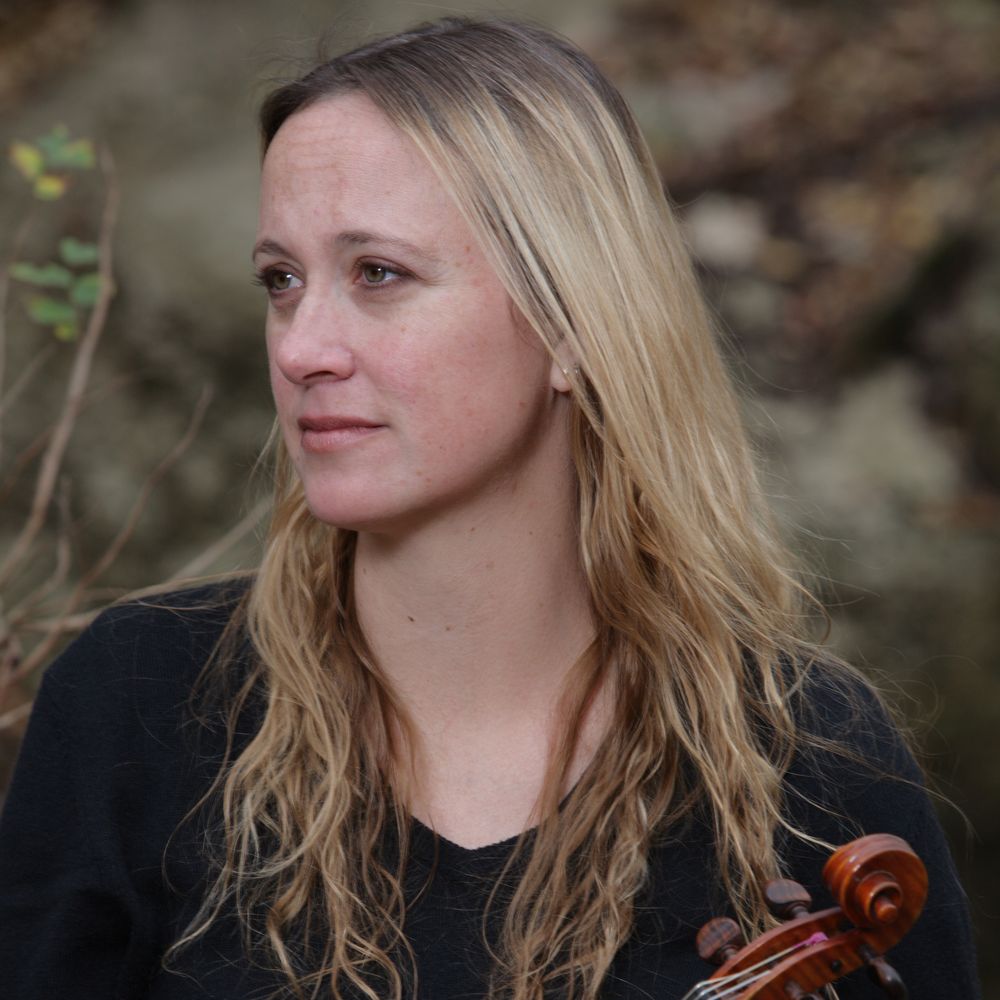 TRACY SEEGER - VIOLIN & MUSIC COORDINATOR
Tracy Seeger has called Austin home since 1989.  At the age of 17 she became one of the youngest violinists in Austin Symphony to become a tenured member.  She received her Bachelor's degree and Master's degree in Music Performance from the University of Texas at Austin. Tracy maintains a busy life as a professional performing musician.  She is 1st violinist, coordinator, and owner of Barton Strings.  She's a member of the Austin Symphony Orchestra, a founding member and violinist in The Tosca String Quartet, has performed with Austin Lyric Opera Orchestra, Conspirare, Austin Chamber Soloists, San Antonio Symphony, and many other groups.
Tracy has toured the world extensively with David Byrne of the Talking Heads and has a large catalogue of studio work to her acclaim.  She has performed at many of the worlds top venues, a few including: Carnegie Hall-NY;  Walt Disney Hall-Los Angeles;  The Bataclan-Paris;  Place Des Arts-Montreal, Canada;  Ryman Auditorium-Nashville;  Enmore Theatre-Sydney, Australia;  Royal Festival Hall-London;  Parco Della Musica-Rome;  Manezh Kadetskogo Korpusa-St. Petersburg, Russia;  and Sava Centar-Belgrade, Serbia.   
Tracy has also performed on David Letterman, Atlas Horas TV show (Sao Paulo, Brazil), and Jools Holland TV show (London, England).  She appears in numerous Austin City Limits tapings, from Sufjan Stevens and Ray Lamontagne to Lyle Lovett and Don Mclean, as well as several movie soundtracks.
Tracy is the primary contact for Barton Strings and will handle all of your needs, including booking/contracting, and helping with all your music selections.
BETH BLACKERBY - VIOLIN
Born and raised in Bowling Green, Kentucky, Beth has been playing violin since the age of 5.  She received her Bachelors degree in Violin Performance at the University of Louisville, and her Masters degree in Violin Performance at The University of Wisconsin.  She arrived in Austin in 1990 to work on her doctorate, but entrepreneurial ambitions interrupted her studies and in 1995 she co-created Blackerby Violin Shop.  Beth has played with numerous organizations including Lousiville Orchestra, El Gran Teatre Del Liceu in Barcelona, Spain, the Santa Fe Pro Musica, Austin Lyric Opera, Austin Symphony, the Chamber Soloists of Austin, and Conspirare.  In 2010 she started a companion business and interactive website geared toward the adult beginner and intermediate violinist.  With 500 instructional videos, Violin.com has become a popular site for adults looking to learn the violin on their own.

SARA NELSON -CELLO
Sara Nelson is a native of Houston, where she graduated from the High School for the Performing and Visual Arts.  In 1990 she moved to Austin and received her Bachelor of Cello Performance degree studying with Paul Olefsky at the University of Texas.
Sara has played with the Barton Strings since it's beginnings and is also a founding member of the Tosca String Quartet. She has collaborated with reknowned artists from a variety of genres.  Suzanne Vega, Bob Scheneider, The Dixie Chicks and Spoon to name a few.  Sara toured 2 world tours with David Byrne of The Talking Heads, and recorded on his album, Grown Backwards. 
Sara is currently a member of the Austin Symphony Orchestra and Austin Lyric Opera Orchestra, along with Barton Strings and Tosca String Quartet.
BRUCE WILLIAMS - VIOLA
Bruce Williams, Principal Violist of The Austin Symphony Orchestra, began his professional playing career at the age of 15.  At 19 he won a position in the Fort Worth Symphony Orchestra. A few years later he went on to win the Principal Viola position of The Haifa Symphony Orchestra in Israel. It is here he became an avid chamber music player and founded the Haifa Clarinet Trio, which performed all over Israel and Europe.   
Bruce is currently, along with Austin Symphony, the Principal Violist of Cactus Pear Music Festival, Mozart Festival Texas, Texas Bach Festival and Victoria Bach Festival.   He is the founder and Artistic Director of the Mason Chamber Music Festival, Director of Chamber Music for the Texas Bach Festival, Violist of the Allegro Chamber Trio, and founding member and manager of the Artisan Quartet.  
Bruce is a two time nominee for Austin Critic's Table, "Instrumentalist of the year",  and won the award in 2003 for his performance of Harold in Italy with the Austin Symphony.  On top of his work with these many groups and the Barton Strings, Bruce has multiple recordings with the Grammy award winning vocal ensemble Conspirare on Harmonia mundi.